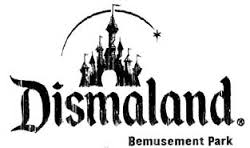 "I've created great music, I just can't seem to get anyone interested. What am I doing wrong?"
It's one of the most common questions I hear from people as a Music Coach.
Today I saw #Banksy's "bemusement park" spectacle #Dismaland. It's amazing and comical. It's impossible to buy tickets on the web site (satirizing the crashing web servers of major events) and almost as impossible find the exit once you are in. The result? One of the top trending words on social media, friends sharing articles and images of the anti-theme park and newspaper articles in almost every major newspaper in the world. Not bad for someone who doesn't like to expose himself in public.
WHAT DO YOU STAND FOR?
So what is it about the genius of Banksy that makes him the most talked about contemporary artist in the world, and what can you learn from him to springboard your music career?
The first lesson is… It's not just about the art. Banksy uses his artwork as a vehicle to make social statements and the media have become fascinated with his enigma. Yes, his artwork is brilliant, but #Dismaland is a beautiful play to use the leverage of the media to get across his statement on the absurdity of modern day living. He has a message and he stands for something. As a result, he stands at the pinnacle of the world of art with a small number of others whilst 99% of other artists sit around wondering why no-one is turning up to their latest local gallery failure. Banksy breaks all the rules.
IT'S NOT YOUR MUSIC THAT BECOMES VIRAL… IT'S YOU
If you want your music to be heard, you've got to stand for something. How do you want your music to change the world? What statement are you going to make with your music that journalists will want to write about? How can your videos become talking points rather than another YouTube gloss-over? Ninety-nine percent of musicians with recording artist potential are 100% relying on their music to become viral. It's not your music that becomes viral, it's you and your message.
The recent social media blitz with #TaylorSwift removing her catalogue from #Spotify might be viewed by many as trite for a major pop star, but Taylor Swift and her PR company know exactly what they are doing. She is standing for a cause and keeps the media headlines focused on her. We now see #CalvinHarris has got in on the act to defend his new partner's cause to speak up for every musician on the state of streaming royalties. #Deadmau5 also realises this, but often focuses on individual attacks. Every troll is another headline. If you can entice someone to play Social Media Tweet tennis with you, it maximises the longevity of the media coverage.
Personally I encourage people to focus and stand for positive causes and messages. These create useful debate and can often leave legacies. In one hundred years from now no-one is going to be reminiscing a put-down. Banksy is challenging the status quo, shaking us out of our habitual actions and getting us to think about some of the bigger issues which face society.
PLAY WITH THE 1%
As I tell all my coaching clients, if you want success in music, be different, do the opposite, follow the road less traveled. When you compete with the 99%, you are missing the opportunity to play with the 1%.